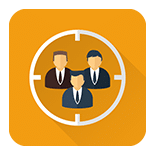 Customer Target Marketing



POSActive Retail Management
How can POSActive's Retail Management system benefit your store?
It is well excepted, that to run a successful retail business, store owners need help with Customer Target Marketing, Stock Management, Pricing & Margin Control & the ability to view their data through flexible Reporting Systems.
Many POS vendors will tell you about the features of their solution. Our view is that whilst features are important, what really matters most to the retailer, is how a solution benefit's the retailer in real terms.
It is with these thoughts in mind, that we will explain how the POSActive Retail Management system may work for your business.
C

ustomer Target Marketing
Collection of customer data is probably the single most important thing you can do for your business. Over time, selling your products and services to known individuals builds up your customer data warehouse to form an extremely valuable asset.
Your customer data will include contact information like name, address, email address and mobile number, and your customers entire product purchase history.
This data will allow calculations like total and average spend, total visits to your store, all within a user selected period of time.
For example, using this data and the RFM, Recency, Frequency & Monetary model, retailers could directly target customers who have been detected to be dropping support for a business.
Or perhaps, all customers who have purchased a particular brand or one or two specific products could be targeted with offers of similar or allied products.
Or perhaps the 1000 top $ ranking customers over the previous 6 months are to be invited to a special in-store event.
Or perhaps implementing a loyalty program.
The possibilities are endless and limited only by your imagination.
These customers can be directly targeted using email or SMS messaging which are built right into POSActive.
In minutes, create your target list, choose the media type and press GO.
How does your store benefit?
Saves time and results in more sales and more profits!
Stock Management
Manual ordering and replacement of stock is one of the most time consuming processes in the running of a retail business.
Considering a recent study that showed on average, around 65% of retail businesses in the USA, Europe and Pacific region still use manual cash registers, it is estimated the cost of carrying out this process is over 25 billion dollars per year.
In contrast, as all product sales and all other stock movements are recorded automatically in real-time, it takes just minutes for POSActive to create and email a replacement order for a particular brand or perhaps all products from a specific supplier within a date window.
Orders can also be created, based on automatically calculated user defined minimum and maximum stock levels. When the stock level drops below the minimum level, enough stock is ordered to reach the maximum stock level.
The magic of course occurs when your order is delivered to your business, and the very same order, subject to adjustments for non-delivery, is received back into stock with a single click of the mouse.
POSActive handles this entire process in minutes, not the hours or sometimes days it may have taken should the order have been manually processed.
How does your store benefit?
Saves time and provides order accuracy not available by estimating quantities
Pricing & Margin Control
At the heart of any retail business is setting a competitive selling price and most importantly, maintaining the gross profit margin you need to run a successful enterprise.
If the business has only a small range of products and services, the task of managing prices and margins is relatively an easy affair. However, many small to medium sized businesses have product ranges from 2000 to 50000 and more products.
To manually keep on top of prices and margins would be an impossible task.
POSActive's Auto Costing Price Maintenance functionality, allows a business's entire inventory to be automatically priced whenever necessary.
Selling prices can be set working in dissections, brands or individually, by presetting an underlying matrix of rules. As cost prices invariably go up, selling prices are adjusted to maintain gross margins automatically.
Quantity selling breaks and prices, and all other discount schemes are adjusted during this process.
If selling prices are varied, a new shelf talker barcode label is sent to the Barcode Printing area, from where new labels can be printed.
Needless to say, this POSActive functionality alone accomplishes in a few minutes what would be impossible to accomplish without an army of personnel.
How does your store benefit?
Saves time and ensures gross margins are maintained
Reporting Systems
POSActive's many reports include financial, product sales, debtors, laybys, static and dynamic kits, attendance, payouts, vouchers, credit notes, price changes, target marketing tracking, suppliers, stock and customers.
Most system screens that produce a data set, will provide the ability to save the data on the screen to an Excel spreadsheet. The XL report can then be customised to whatever is required.
If the above still does not provide what you may be looking for, the integrated SQL Reports screen provides the engine for a customised report that can be transferred to Excel or Text format.
How does your store benefit?
Saves time and provides bottom line or transactional data to monitor your business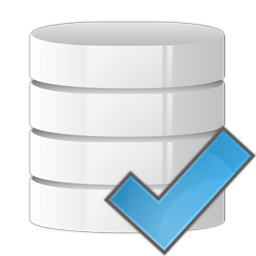 Data Security
POSActive's Retail Management system stores all its data on a physical server computer that your business owns. In most cases the server computer is located on the premises of your business. In multi-store situations, the main server may be located at the company's head office.
Your business data includes financial transactional data, product information, details of your pricing strategy, your customer's contact details with full purchase history and most all other data your system needs for your business to operate.
This data is the heart and soul of your business, and should never be under the control of others.
Is the POSActive system affected if the Internet drops out or is not available?
No.
Unlike many 'Cloud' based systems, the availability of data at the location of your store, and at each POS terminal, ensures that your stores system will always be available for processing of sales, even if the Internet is not available.
In a retail environment, this is absolutely essential.
How does your store benefit?
Data is prevented from un-authorised access and is always available for sales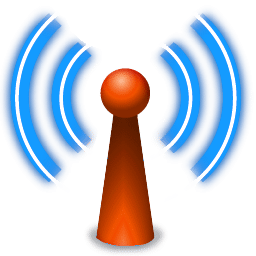 Work Remotely
Working from home or some other remote location has become the norm for many business owners.
POSActive's remote solution is simple and effective, and allows many back office tasks to be carried out from a remote location using a Desktop or Laptop computer with an Internet connection.
Add new products, re-price your existing products, create product orders, add new customers, change the status of access to your in-store system and print reports. All these things and more can be carried out from the comfort of your home or other location.
Use the real-time Track Sales or Browse POS Data screens to monitor sales activity at your store.
How does your store benefit?
Monitor your stores activity and work on your system without attending the store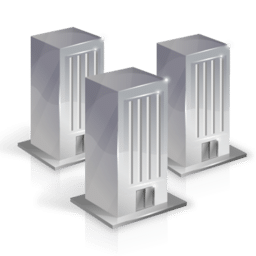 Multi Location Stores
To cater for the increasing trend of business's that control more than a single store, the POSActive HeadOffice solution was created over 10 years ago.
When this software is set to Multi-Store mode, the following data is replicated to each store that is configured as part of a multi-store setup.
Product & Pricing Data
Dissections Data
Product Group Data
Purpose Data
Product Supplier Data
Customer Dissection Data
Special Retail Pricing Data
Catalogue Sale Data
Loyalty Scheme Data
Companion Sale Data
Dynamic & Static Kit Data
Quick Product Screens
The above master data is maintained once using the POSActive HeadOffice software. The master data is replicated to each connected store using a predefined timing schedule.
The advantage of the above approach is that your data is added and maintained only once, and is uniform throughout your organisation.
Customer Accounts – The introduction of an 'enterprise wide customer account number' has made it possible for any member in your group of stores to be recognised at any other store. This means loyalty points earned through member purchases at any of your stores, are aggregated daily, ready for use at any of your stores the following business day.
Loyalty Vouchers – Loyalty vouchers can be issued at any POS terminal throughout your group of stores, and likewise can be redeemed at any store.
Credit Notes – Credit notes can be issued at any POS terminal throughout your group of stores, and likewise can be tendered at any store.
Product Transfers – This process allows excess products to be transferred from one store to another. The process creates a transfer document in the sending store, and an order in the receiving store.
Centralised Marketing – Emails, letter drops & SMS messaging can all be controlled from the head office location for all stores.
Data Connection to Website – The head office database can be directly used to provide real-time data to support an informational or shopping-cart type website. POSActive will provide connection information to your web designer.
How does your store benefit?
Saves time and provides centralised control for multiple stores from a single location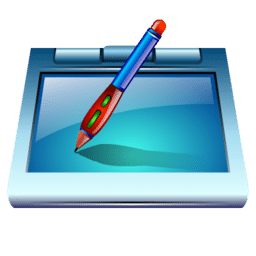 Stocktaking
POSActive keeps track of your stock on hand by adjusting all outgoing stock against all in-coming stock. This is done in real-time and is available throughout your system as it's happening.
Sadly, slippage caused unfortunately by theft and in some cases just human error, causes in-correct stock on hand figures.
Maintaining correct stock on hand figures is an important part of accounting for your business.
POSActive's LapStock application, installed on a laptop or notebook computer with access to Wi-Fi, will help to maintain correct figures by providing the means to easily and quickly do a real-time rolling stock take on some or all of your products.
The real-time functionality provides for stock movements during the stock take, meaning adjustments are made prior to finalising the stock take.
This software is provided as part of the POSActive Retail Management system.
How does your store benefit?
Saves time and helps maintain accurate stock on hand figures